A beginner's guide to investing in the stock market.
Educational content powered by
Past performance does not guarantee future performance and the value of investments can fall as well as rise. No investment strategy is without risk and markets influence investment performance. Investment markets and conditions can change rapidly. Strategies or products can lose money as well as gain. All investors should consider investing only if they can accept the risks associated with investing including a loss of invested capital. No investor should invest without a thorough reading of the risk factors associated with each investment strategy in official documentation provided for each fund or strategy. Investors with questions should additionally seek independent investment advice tailored to their needs, circumstances, and risk tolerances.
Investing vs trading: what's the difference?

Top 5 tips you must know before investing

Investing for growth or dividend income?

How to build a portfolio

Sharpening your investment edge

Tutorial: how to buy shares on Selfwealth
Now it's time to get started! If you have any questions, you can talk to us during trading hours.
1. Investing vs. Trading: What's the difference?
The first video, brought to you by Rask Australia covers some key terminology that you need to understand before you start your investment journey.
2. Top 5 Tips You Need to Know
The 5 essential things all investors need to know before investing in shares. Learn more about key tax concepts and other important terms. Always seek advice from a tax accountant.
3. Investing for Growth or Dividend Income
Over the long-term, most people invest in shares for these reasons. What is value investing? Learn more!
So you've got your brokerage account set-up. What's next?
5. Sharpening Your Investing Edge
If you do the average thing you'll get average results.
6. How to Buy Shares on Selfwealth
So you've got your broker account ready. Now, how do you actually buy the shares you want to buy? We cover that on in a short video. Read the full article to understand what types of investments you can buy.

We've partnered with investor education organisation, Rask Australia. Rask Australia is a diversified investment advice, news, research, financial education, podcast and money network which is Australian-owned and created in Melbourne. Rask was founded in 2017 by Owen Raszkiewicz, originally to provide financial and investment education to the majority of Australians and Kiwis who go without.
SelfWealth and Rask Australia are on a similar mission: to make investing more accessible to Australians. Rask Australia aims to have 10,000 students enrolled in their free finance courses. After viewing these videos you can enrol at Rask.com.au.
The most popular low-cost broker. No account fees.
Selfwealth, which is listed on the ASX (ASX:SWF), is Australia's most popular low-cost broker and continues to innovate and deliver value to Australian investors. No hidden fees and over 120,000 active investors use Selfwealth.
We protect your money and holdings.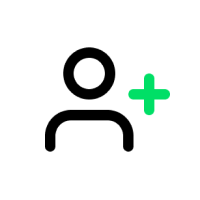 Your holdings are held on your own individual HIN, meaning you own the shares directly. You can move brokers very easily with your own HIN. Your cash is held in a trust account with you as the beneficial owner and is covered by the government guarantee. Learn more about the guarantee.
Simple, easy to use platform.
Selfwealth is the highest rated online broker, on both TrustPilot and ProductReview.com.au. The simple interface lets you do what you need to do with ease, without distracting jargon.
You're paying too much to trade. Swap brokers today and join over 120,000 other Australian investors saving on brokerage.
Selfwealth Ltd ABN 52 154 324 428 ("Selfwealth") is the holder of an Australian Financial Services Licence (AFSL No. 421789).
The Rask Group Pty Ltd (ACN: 622 810 995) ("we", "our" or "us") is a Corporate Authorised Representative No. 1280930 of Wattle Partners Pty Ltd (ABN: 89 145 903 840) (AFSL: 383 169). Please read the full Rask Group FSG.
Selfwealth is authorised to provide General advice only.
General advice is advice that does not take into account your individual situation, needs and/or objectives and as such, before acting on our advice you should consider the appropriateness of the advice, having regard to your individual situation, needs and objectives.
This may mean seeking independent professional personal financial advice from a Licensed personal financial advice provider, such as a financial planner, investment adviser, or appropriately Licensed accountant before using our services.
Selfwealth does not issue any advice, recommendations or opinions in relation to the appropriateness or otherwise of you acquiring, holding or disposing of any securities. Any information or advice that we provide is either factual or general in nature only and is given with no consideration of your individual circumstances.
If our advice relates to a particular financial product, such as the Selfwealth SMSF Leaders ETF, you should read the relevant Product Disclosure Statement (PDS) before making any decision to acquire the financial product.
The information and general advice that Selfwealth provides is not intended to be an inducement, offer or solicitation to acquire; nor is it intended for distribution to, or use by, any person in any jurisdiction where such distribution or use would be contrary to local law or regulation.
Risk Disclosure
All financial products involve risk. Past performance is not a reliable indication of future performance. Before taking any action in relation to any financial product, you should ensure that you understand the specific risks involved and the suitability of acquiring those risks, including your abilities in respect of managing those risks.
Investing in certain financial products (e.g. shares and other securities including their derivatives) carries a high level of risk as you may incur losses up to the total of your original investment and in the case of some derivatives products, losses that exceed your original investment.
Please consider the relevant Selfwealth Member's Term and Conditions before entering into any transaction.