Trade US and Aussie stocks.
Flat-fee brokerage. No account fees. All in one place.

$9.50 Flat-fee US Trading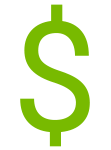 Only pay $9.50 USD per trade. No account fees, no other commissions. It's that simple.
Transfer money from your SelfWealth AUD cash account to your USD cash account with ease. No withdrawal fees. Save on FX fees by only paying FX fees each time you move money between currencies, rather than every time you trade.
You will have direct access to all major US exchanges through your SelfWealth account. There will be a massive 7,500+ financial instruments to choose from.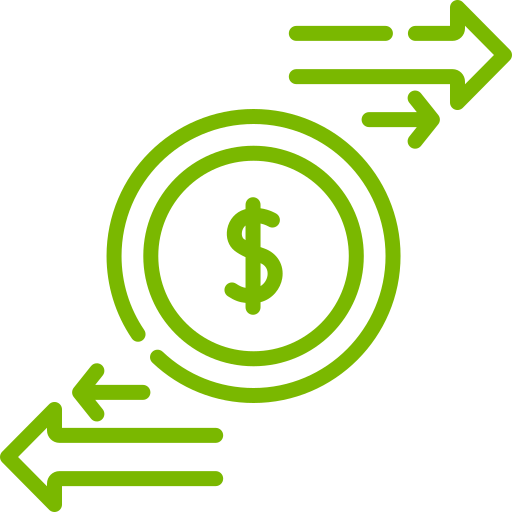 We only charge 0.60% when transferring to or from USD. This compares to banks and other competitors who charge upwards of 0.70%.
Trade on unsettled funds

Digital submission of W8-BEN forms

Free same day transfer from AUD to USD if done before 9 am
Can I transfer USD directly into my SelfWealth USD cash account?
The only way to get cash into your SelfWealth USD account is by transferring it from your SelfWealth AUD account.
Can I transfer stocks from another provider?
You will be able to transfer your stocks from another broker to SelfWealth but be aware of fees that might be charged by your current broker.
For brokerage, we charge $9.50 USD per trade. We charge 0.60% on the bid/ask spread for moving money between your AUD and USD accounts. There are no account fees on SelfWealth. No inactivity fees.
I'm new to SelfWealth, how do I open a US trading account?
How will dividends be paid for US stocks?
Dividends from your US holdings will be paid in cash directly into your USD account within 48 hours of the dividend being allocated.
Will options or CFD trading be available?
Options or CFD trading may be added to the SelfWealth platform in the future but it will not be available in the immediate term.
What is the ownership structure of the shares or cash?
You are the beneficial owner of any US holdings with SelfWealth which will be held in custody with Phillip Securities Pte Ltd. Your cash will be held in a Phillip Capital Trust account with Standard Chartered. SelfWealth has no beneficial ownership or right to either your holdings or cash.
How are W8-BEN forms managed?
W8-BEN forms for individuals will be part of the process when you open your US trading account. These are submitted digitally and no fees are attached to this. Entities (SMSFs, Trusts, Companys) will need to submit a form filled out with a pen, to our support team.
How long does it take to transfer money between AUD and USD?
Transfers from your SelfWealth AUD account to your USD account initiated before 9 am AEST will be available before the next US market open. Transfers made from USD to AUD before 9 am will be available the following business day.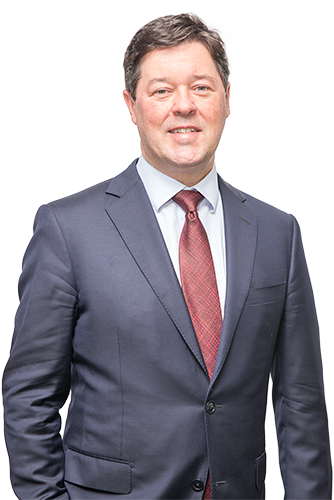 We've been the home of affordable ASX investment in Australia for almost three years now, and we're taking that title to US trading. The big banks have been charging exorbitant fees to trade directly in US stocks, for too long now. Join us in the fight against high fees and commission as we make investing more affordable for Australians.
Happy investing and good luck in 2021.
Rob Edgley
SelfWealth, Managing Director
Join now and start saving.
2021 SelfWealth. © All Rights Reserved.
SelfWealth Ltd ABN 52 154 324 428 ("SelfWealth") is the holder of an Australian Financial Services Licence (AFSL No. 421789).
SelfWealth is authorised to provide general advice only.
General advice is advice that does not take into account your individual situation, needs and/or objectives and as such, before acting on our advice you should consider the appropriateness of the advice, having regard to your individual situation, needs and objectives.
This may mean seeking independent professional personal financial advice from a Licensed personal financial advice provider, such as a financial planner, investment adviser, or appropriately Licensed accountant before using our services.
SelfWealth does not issue any advice, recommendations or opinions in relation to the appropriateness or otherwise of you acquiring, holding or disposing of any securities. Any information or advice that we provide is either factual or general in nature only and is given with no consideration of your individual circumstances.
If our advice relates to a particular financial product, such as the SelfWealth SMSF Leaders ETF, you should read the relevant Product Disclosure Statement (PDS) before making any decision to acquire the financial product.
The information and general advice that SelfWealth provides is not intended to be an inducement, offer or solicitation to acquire; nor is it intended for distribution to, or use by, any person in any jurisdiction where such distribution or use would be contrary to local law or regulation.
Risk Disclosure
All financial products involve risk. Past performance is not a reliable indication of future performance. Before taking any action in relation to any financial product, you should ensure that you understand the specific risks involved and the suitability of acquiring those risks, including your abilities in respect of managing those risks.
Investing in certain financial products (e.g. shares and other securities including their derivatives) carries a high level of risk as you may incur losses up to the total of your original investment and in the case of some derivatives products, losses that exceed your original investment.
Please consider the relevant SelfWealth Member's Term and Conditions before entering into any transaction.